zVendo enriches and empowers your business with SEO features. With our well-constructed SEO features, you will be much closer to your customer's doorstep. 
Here are multiple ways to optimize your store 
1. Look and Feel> Content Manager > Pages 
This feature will allow you to create meta keywords and meta descriptions for each page on your store.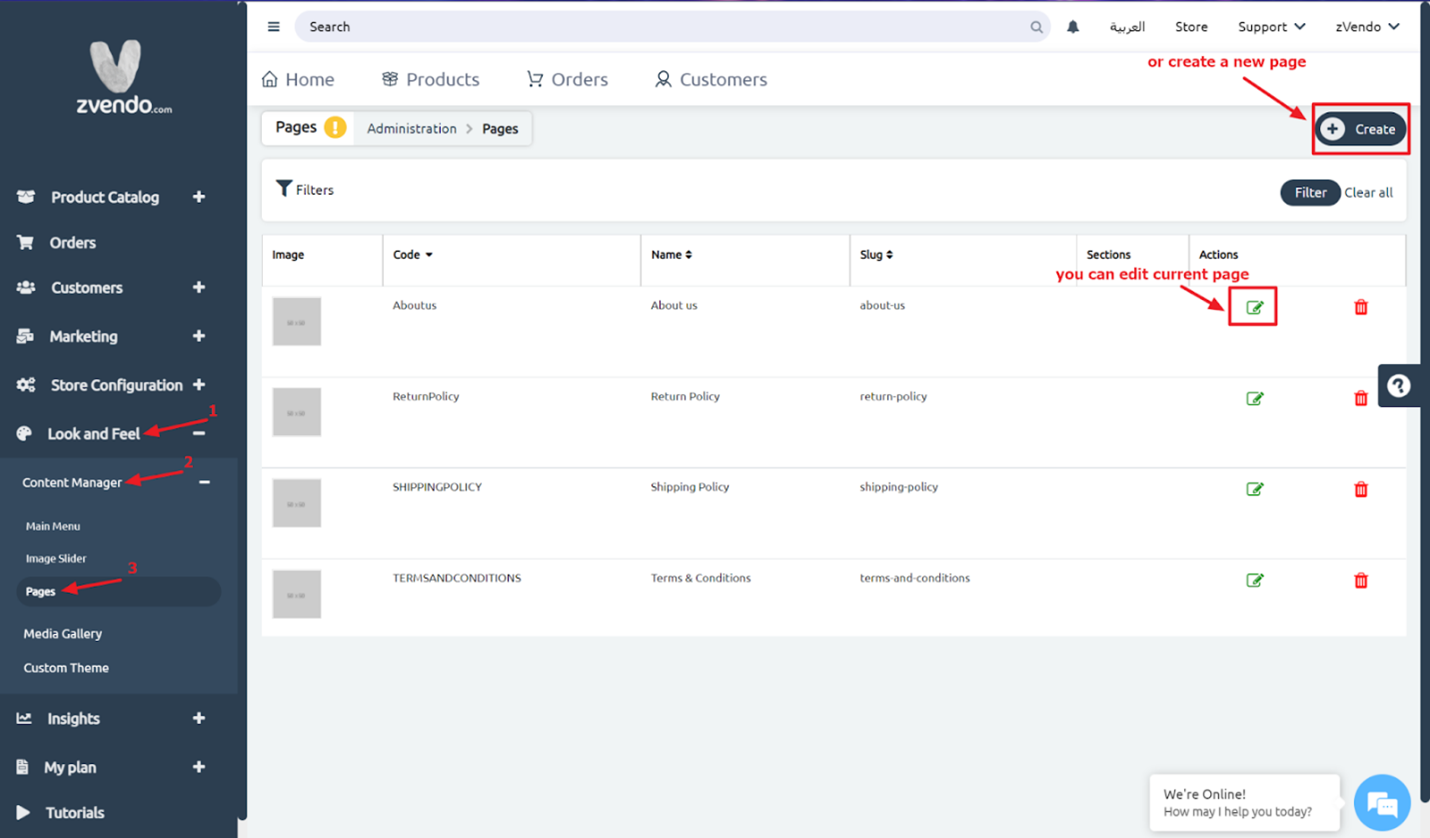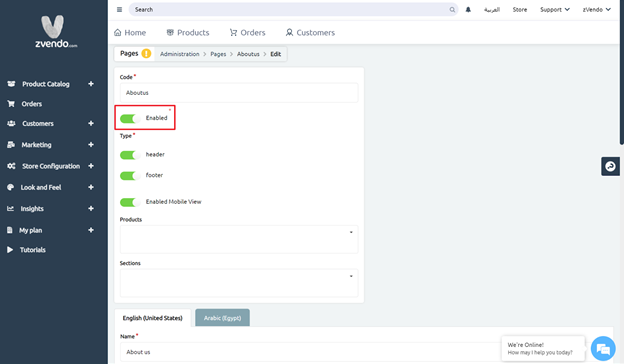 What are Meta Keywords? 
They are a type of meta tag that appears in the HTML code of a Web page to inform search engines about the page's topic. Meta keywords differ from any other keywords that exist "behind the scenes." in your page's source code; rather than on the live, viewable page.
When choosing or optimizing your meta keywords, the most important thing to consider is that each term should appropriately complement the content of your pages. If your e-store sells kitchen materials, keyword phrases like "High-Rate Apartments" and "Find a Lawyer" are useless. Instead, use keyword phrases like " Soup Spoons" and "Silicon Spatula". Learn More
What is Meta Description? 
The meta description of a web page appears in the search engine results page (SERP). It also provides the site's page summary. An excellent meta description describes a page in detail, and, ideally, includes a call to action. Learn More

Why is it Important for your website? 
A decent meta description can indirectly increase a web page's Google position as it has a beneficial impact on Google's evaluation of your website. If consumers spend a lot of time or frequently click on the page, Google believes it to be considerably more relevant. Learn More
2. Store Configuration> Store Settings> Store Identity> Search Engine Optimization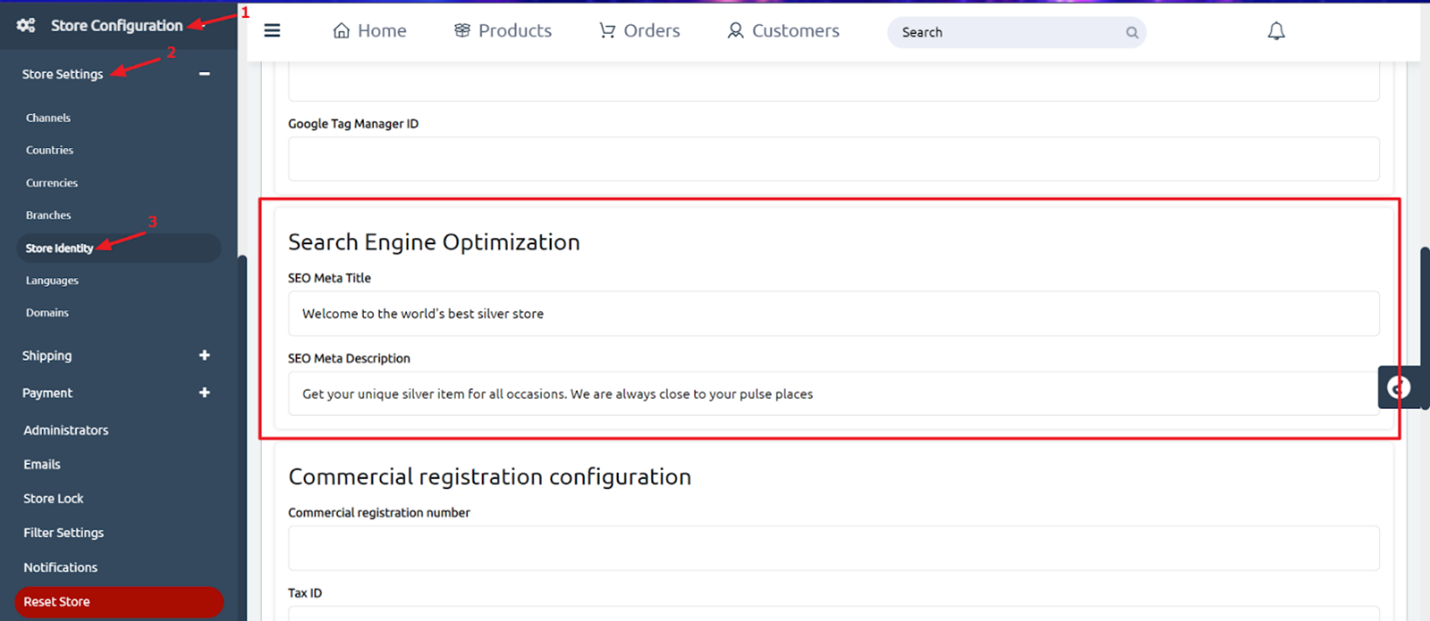 This feature includes two columns: 
Meta Title: 
It's also known as a meta tag which is a text displayed on the search engine browser tabs and result page, and it works as an indicator of a webpage topic. 
Meta Title Key Tips:
Do not exceed 60 characters

Be concise and specific

Make it obvious

Use relevant power words

Make it catchy
Meta Description: 
A meta description appears underneath the title and URL of your page in search engine results. Your meta description should be about 140-160 characters long if you want to be visible on Google.
3. Product Catalog> Products> Create> Simple/ Configurable Product
Allow your customers to see your products in search engine results by adding a proper Meta Description and Meta Keywords. Perfecting your meta description is crucial for better search results.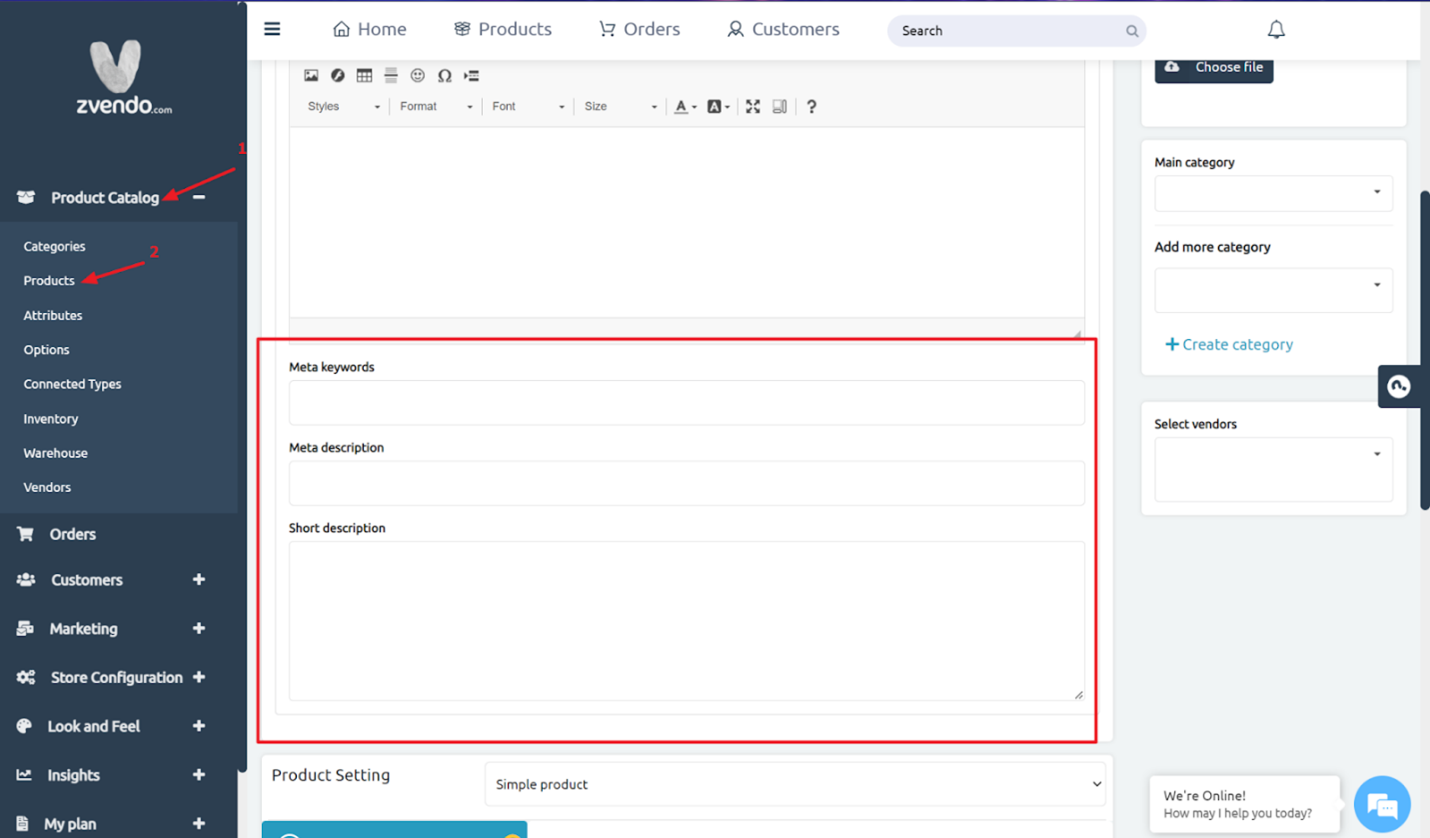 For instance: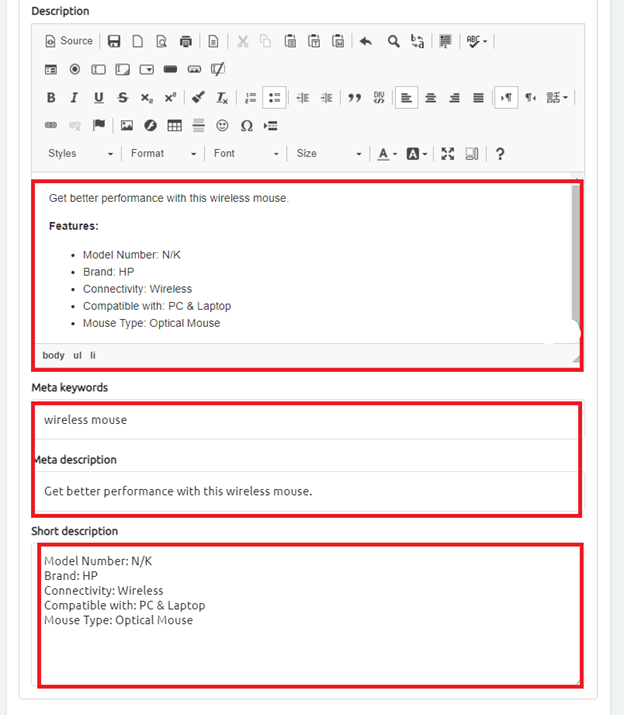 4. Product Catalog> Categories> Create
Allow your customers to see your products category in search engine results by writing a 155- 160 meta Description length and relevant meta keywords.