Specify the preferred delivery time slots that fit your storage capacity and delivery availability. Hence, zVendo offers you this feature to assist you to set specific time slots for your customers to place orders, and for you to deliver them.
*Please make sure your store is activated and then choose the pricing plan that covers the relevant features your business need.
Steps to Add Delivery Time Slots #
First Step #
From zVendo dashboard, Click on "My Plan"
Click on "My Features" choose a plan.
Scroll down, select the "Time Slots" feature, and explore the rest of the features.
Second Step #
Get back to the main navigation bar, click on "Store Configuration".
Then, click on "Shipping" then, "Time Slots".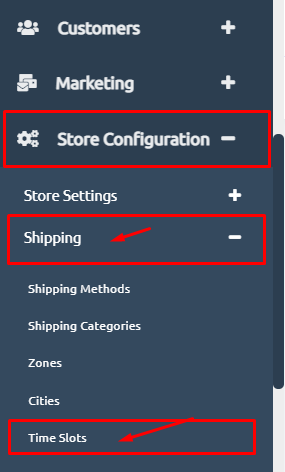 3. Add your working hours in the day and add the time it takes for the order preparation, for example, 2 hours, then click on create another day.
4. Add the days you want to add delivery times too, for example, add the day Sunday, then add the time options, repeat the same from Add time to add multiple delivery times in the day.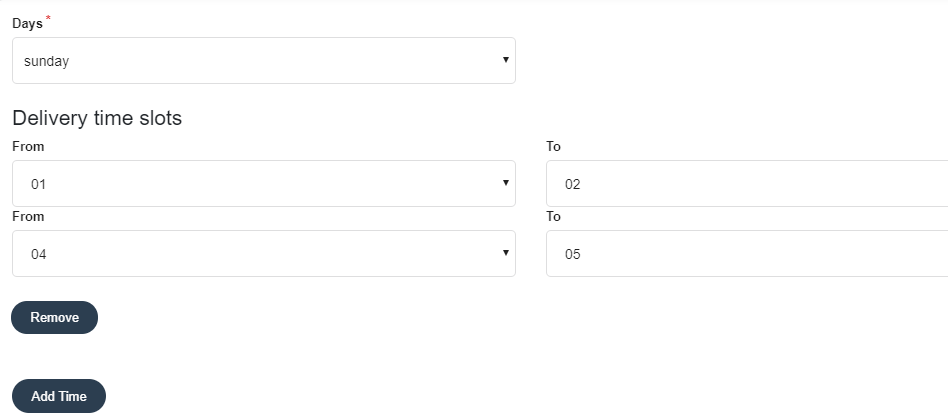 5. If you want to add other days for delivery: Go back to the time slot page and click on Create another day and repeat the same process.

6. You can click on edit and change the area, then click on "Save"

7. A successful message will appear at the top of the page.

Now, you are all set.