zVendo empowers you with a list of outstanding features. And we always continue to equip your store with more and more. Online payment promotion is one of the most crucial features to encourage customers to pay online instead of cash on delivery. 
How do you enable online payment promotion? 
1- Login to your Dashboard 
2- Go to Marketing 
3- Select Promotion 
4- From the top right corner, press Create

5- On the top section of the page, Insert the promotion code and Name (This information will not be displayed on your storefront)
6- In numbers add the usage limit for this promotion (How many times in total the promotion can be used) 
7- Set promotion priority and set your preferred channels for this promotion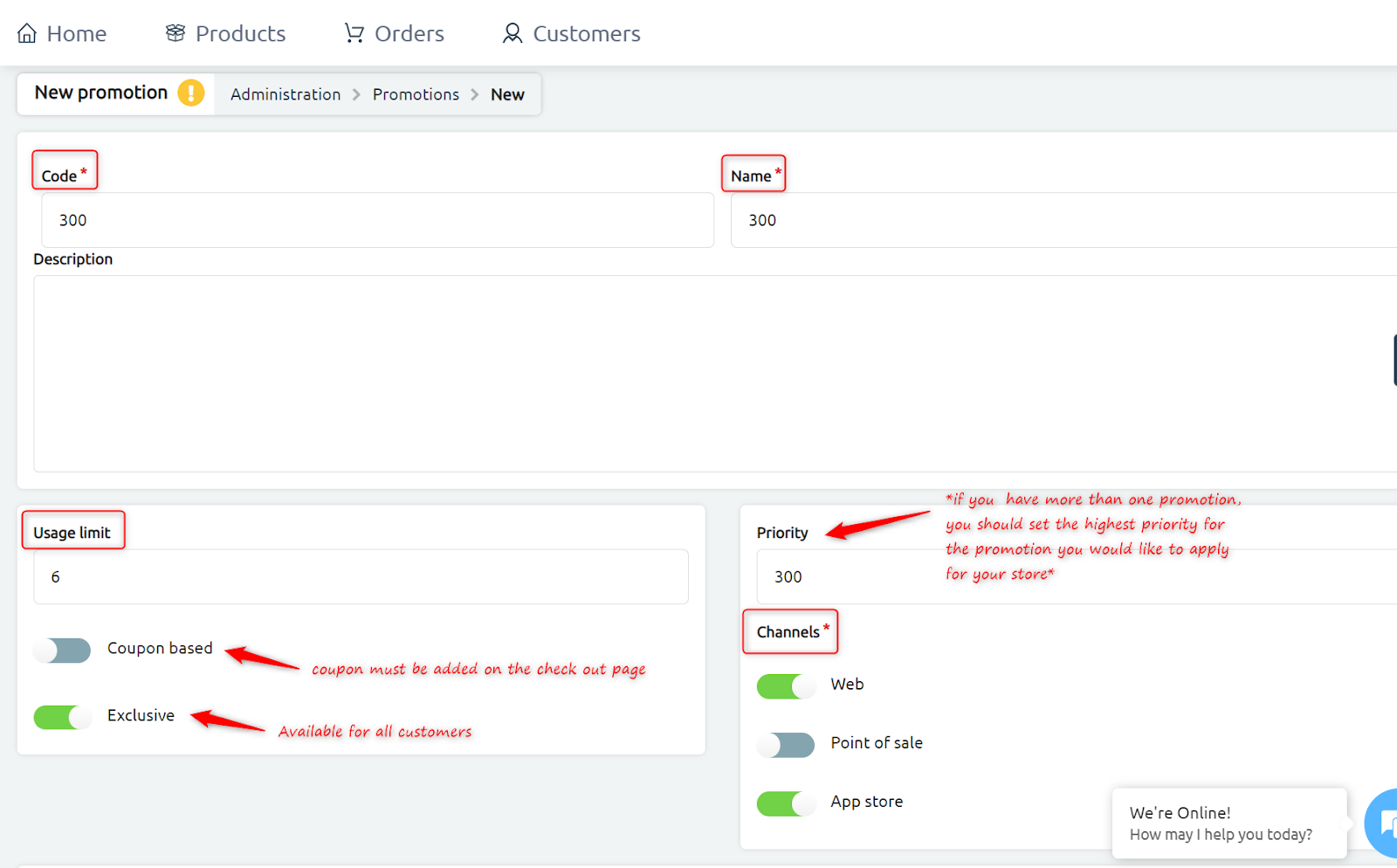 8- In the below section, in days and hours insert promotion duration 

9- Finally in the Configuration section, set rules and actions for this promotion 
Note: you can enable online payment promotion for any rule. However, only two actions which are Order Fixed discount and Order percentage discount. 

Click Here to know more about Rules and actions… 
10- Set discount amount for each channel 
11- Finally enable Online payment only toggle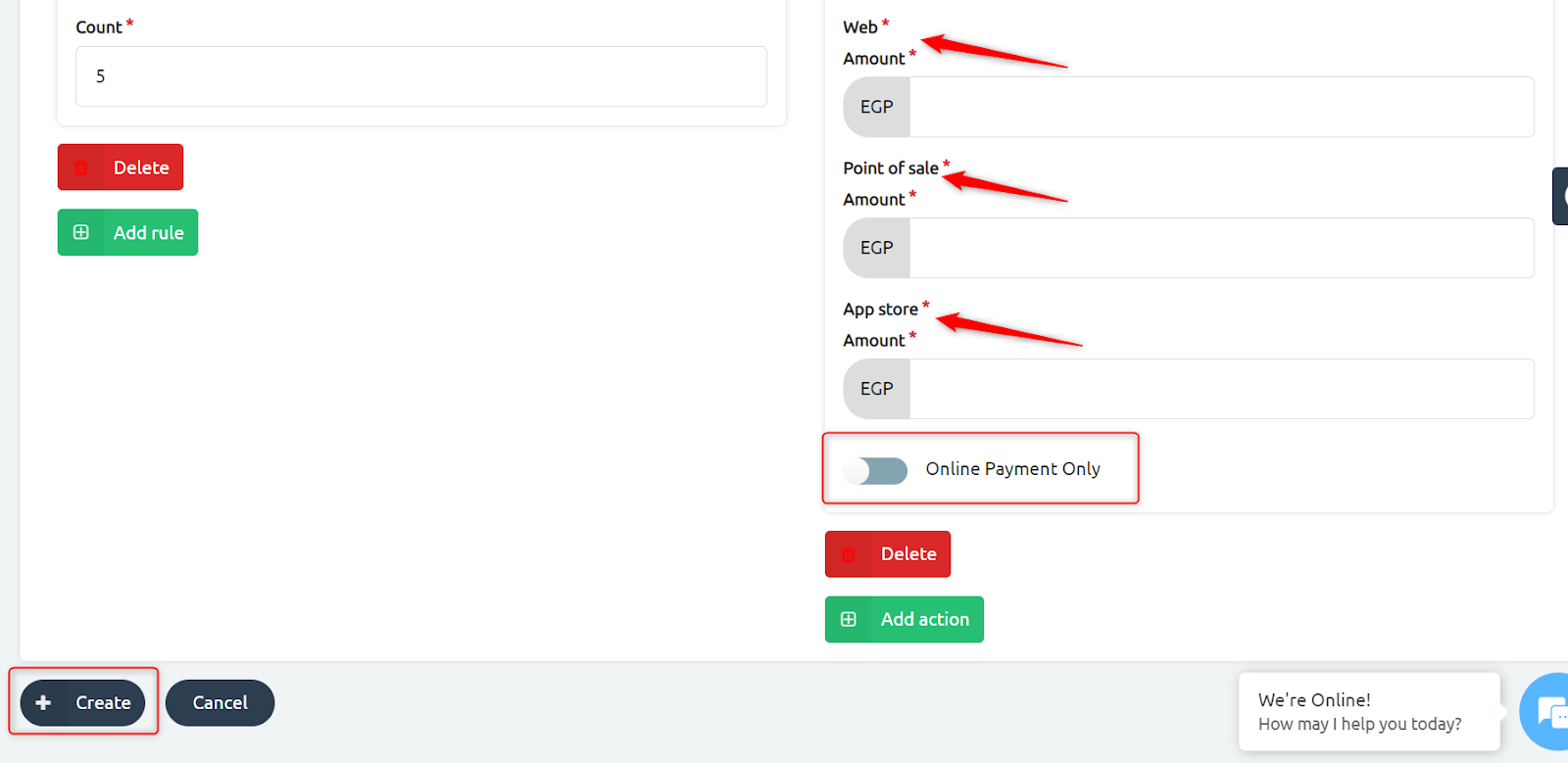 12- Press Create
On the checkout page, your customers can see the promotion amount once they choose to pay online… 

Voila!