Now, you can list all the related products to be displayed on the product page.
Once your customers open the product they wish to buy, similar products will appear on the same product page to urge them to purchase related items. Learn more about connected types on zVendo Dictionary.
Steps To Create Connected Types of Similar Products
Go to your zVendo Admin page, and click on "Product catalog"
Then click on "Connected types"


Create the connection name.
For example, People also look, to relate products to each other so your customers can see them as related products. Type the connection name in both the English and Arabic fields.
Start filling in the required fields.
Type the code, name in English & Arabic.
Then, click on "Save Changes"
Steps To Connect the Existing Products #
The next step is to create a product or edit existing products and add a new connection to it.
Click on "Product Catalog".
Then click on "Products"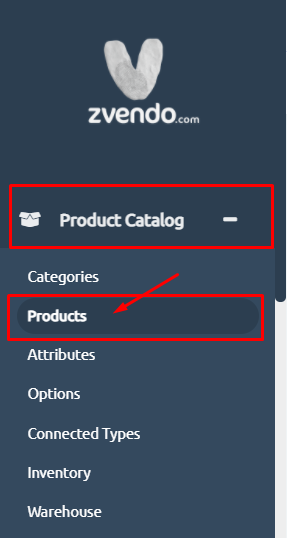 3. Edit a product or click on create a new one
4. Scroll down till you find the connected types, then choose the products you would want to connect to your current product to appear to customers as connected products. As shown in the below picture.
5. Then, click on "Save Changes"
How Connected Types Look On Your Store #
The product will be shown as follows with the related or connected types of similar products.
Now, you're all set.