Abandoned carts are crucial for you to know what your customer's picked items are. Also, to define the reasons for not completing orders and the ability to reach out to these customers to either remind them to complete the purchase or encourage them to complete these orders. Therefore, this article will guide you through the abandoned carts section.
1- Login to your Dashboard
2- Click Orders 
3- From the top right side of the page, press Abandoned Carts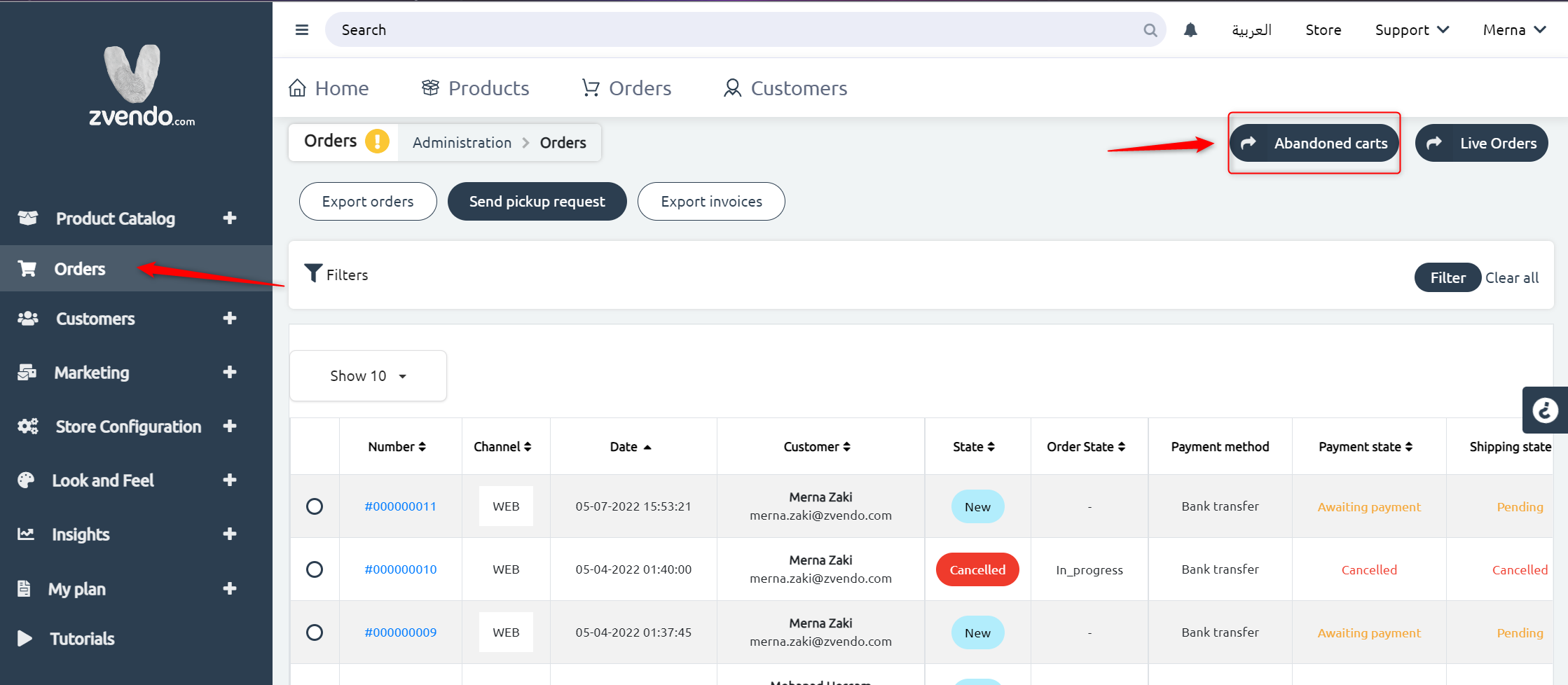 4- At this point, you have two options: 
A- you can either skim through your list of abandoned carts
B- Press Filters and insert your filtration criteria so you could display all related information.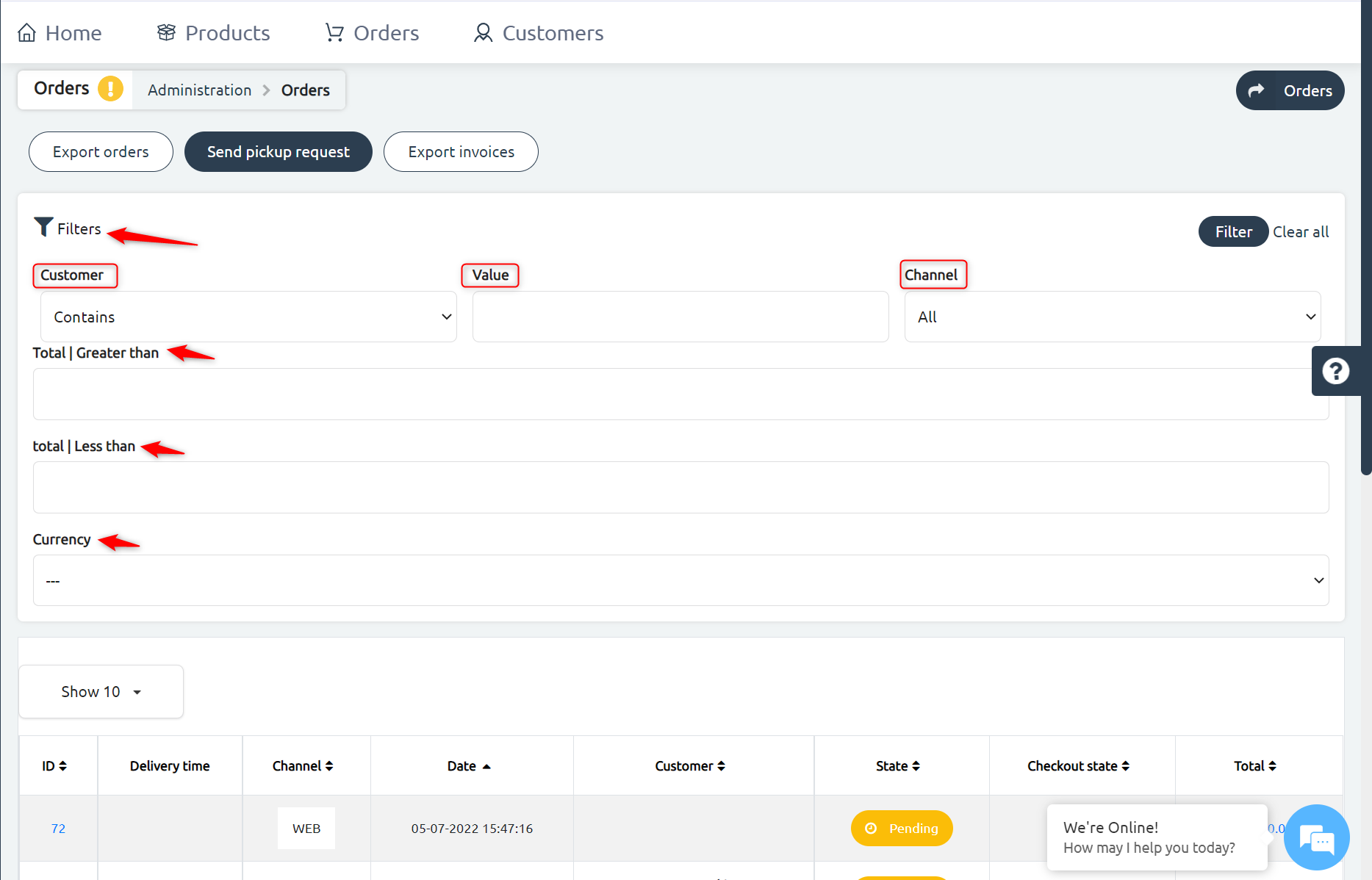 5- Once you set your filters, choose the desired abandoned cart
6- Each abandoned cart can be… 
A- Confirmed by phone
B- Check Tracking Code 
C- Change order status
D- Add Notes 
E- View customer's contact details
F- Cart components, items, and price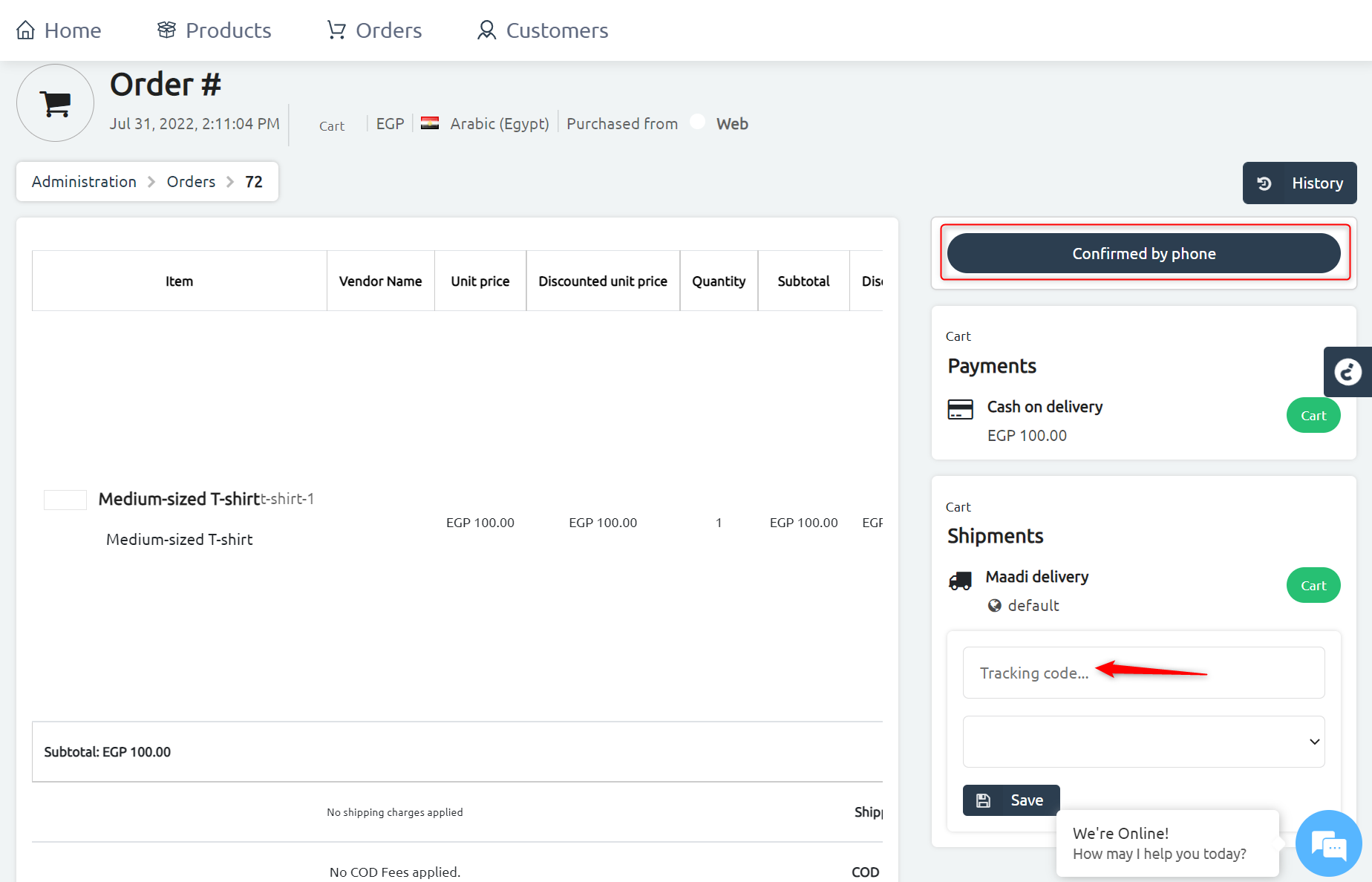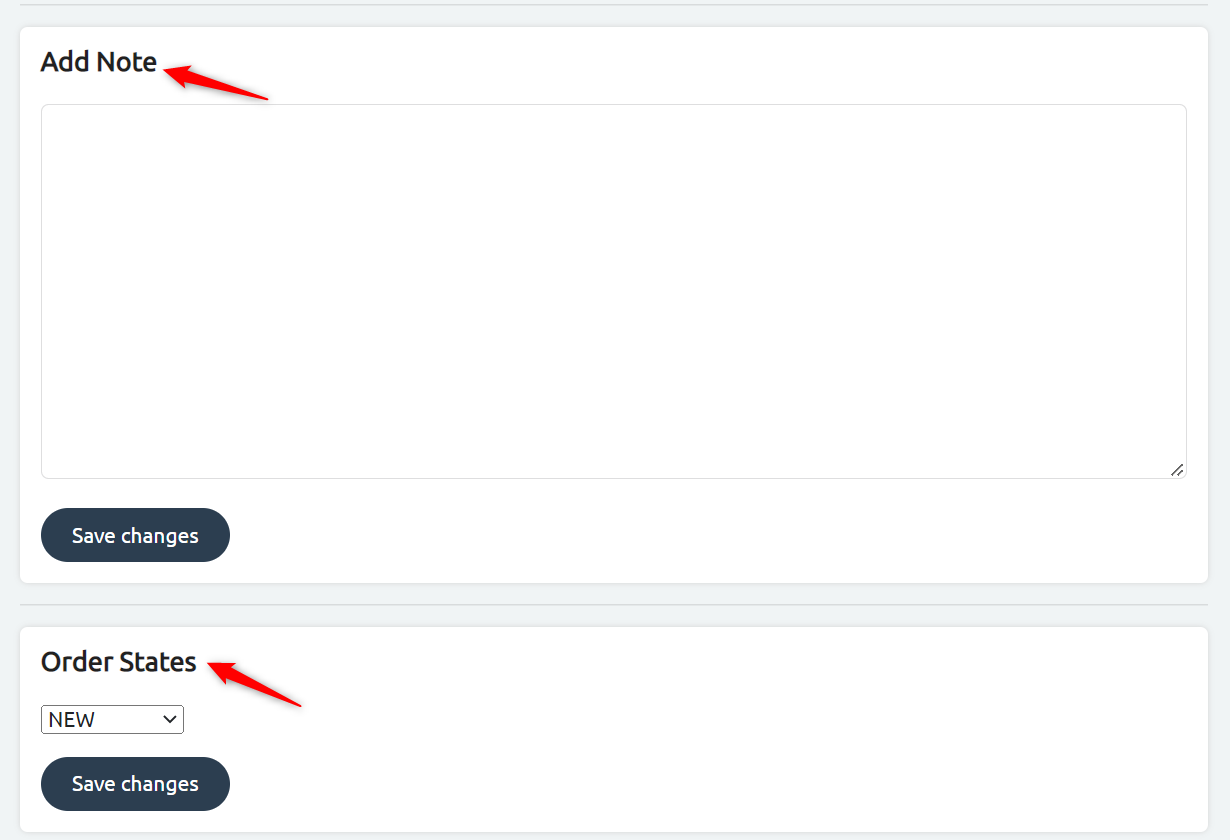 **NOTE** you can display customers' activities and modifications by pressing history from the top right corner. 

**You will be able to view the cart creation date, time, channel, billing address, and shipping address.