For a store owner, you might have a branch or multiple branches. Therefore, this article will help you add a store branch or more to your zVendo store.
How Do You Create a New Branch?
Go to your Dashboard
Press Store Configuration 
Click Store Settings 
Select Branches 
On the top right corner, Press Create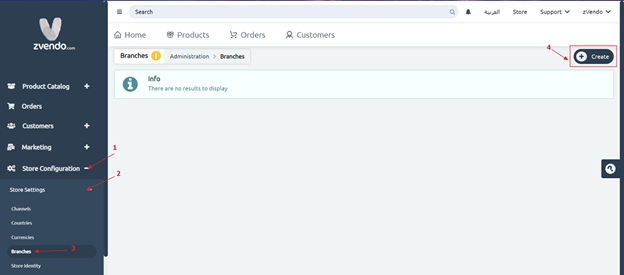 Fill in the required information, Email> Fax> Mobile> Phone Number
Note: Mobile Column is where you add the WhatsApp number. Phone Number will appear on your storefront footer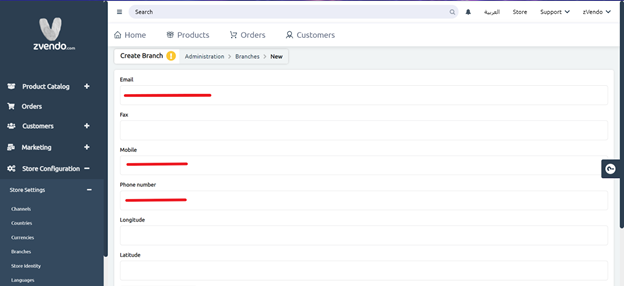 Scroll down and in both Arabic& English, type store name> Address > Choose Zone> Stockroom
Tick Enabled
Activate "Have WhatsApp" if you would like to link this branch to the WhatsApp feature
Press Create to save your new branch information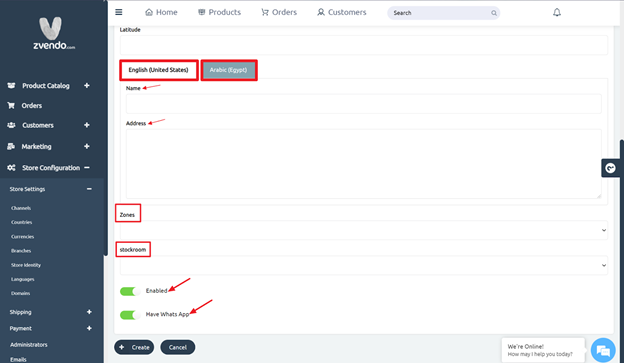 You can repeat the above steps to add as many branches as you need. 
If you added multiple branches, you might need to enable branch selection to allow your customers to choose their nearest branch on the storefront. 
How Do You Enable Branch Selection? 
Login to your Dashboard
Expand Store Configuration
Click Store Identity 
On Store Identity, scroll down to Miscellaneous 
Tick Enable Branch Selection
Scroll Down and press Save Changes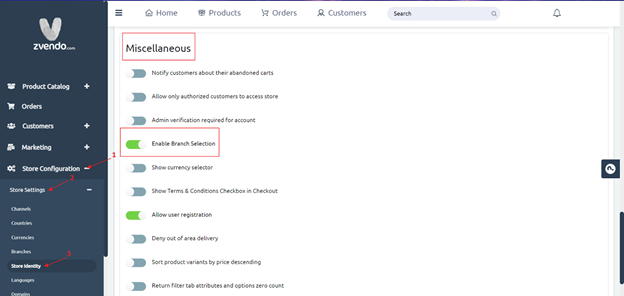 Voila!