You are now closer to your customers than ever; zVendo enriches your store with a messaging feature to send SMS for orders confirmations, shipping confirmation, and user registration. 
How Do You Create an SMS Template and Send it to your Customers? 
Note: You must have an SMS provider to proceed with this feature
From your Dashboard, Go to Marketing
Expand SMS Integration 
Choose SMS Settings 
In SMS Settings, on the top right corner, you will see Customize coming up with two options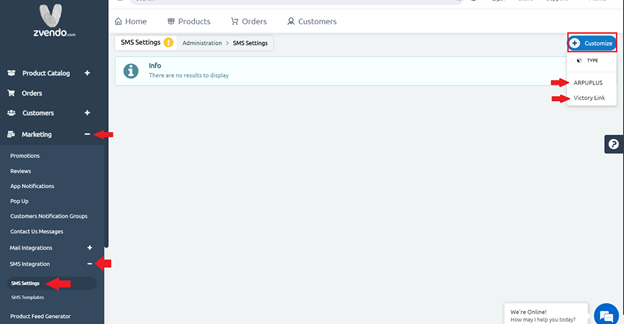 Choose your SMS provider, and Fill in the required Information
For ARPUPLUS: Insert Username > Password > Account ID > Sender Name (Store Name)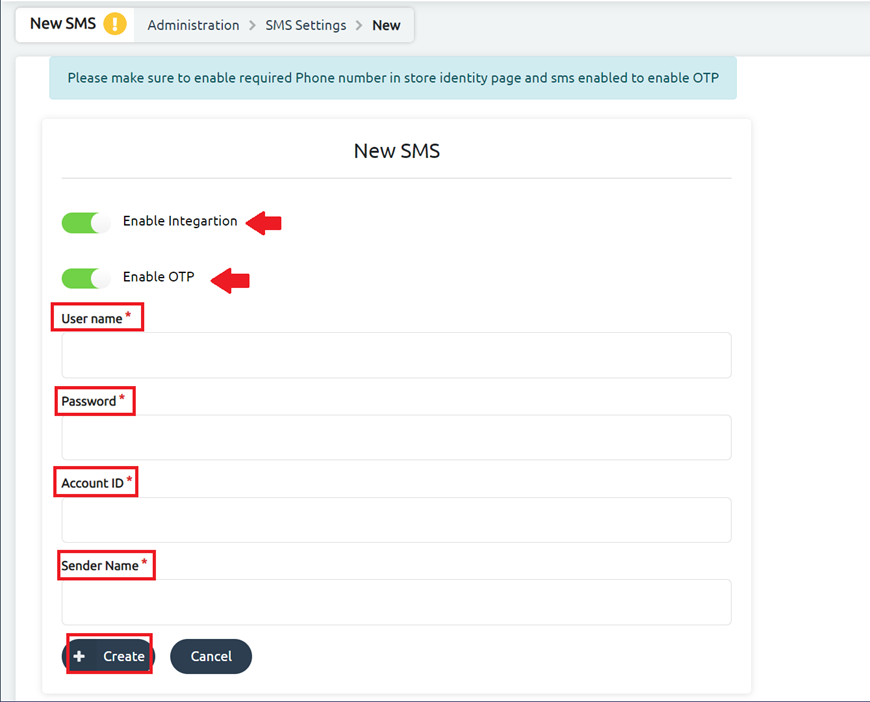 For Victory Link: Insert Username > Password > Sender Name (Store Name)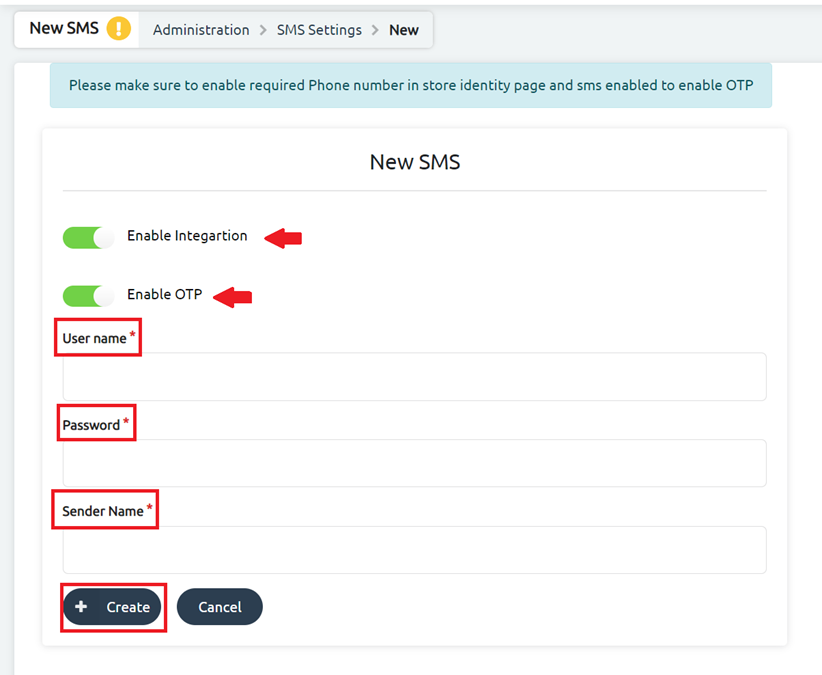 To activate OTP in your store, you must enable mobile number registration first…
Go to your Dashboard
Click Store Configuration
Expand Store Settings 
Press Store Identity
Scroll down to the Miscellaneous column
In Miscellaneous, Activate Require Mobile Number in Registration
Press Create to save your integration information
Now it's time for your SMS Body…
Go to Marketing again > SMS Integration > SMS Template
On the top right corner, you will find Customize with multiple options
Shipping Confirmation 
Order Confirmation 
New User Registration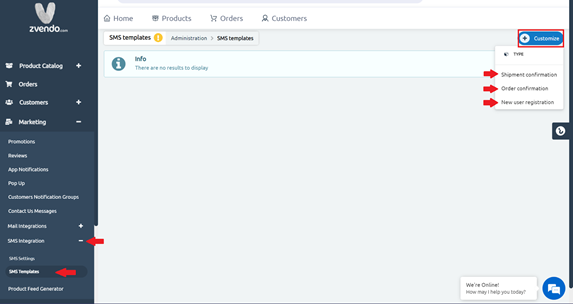 Choose the desired SMS type
In Body Column, write the preferred text
Press Create to save your text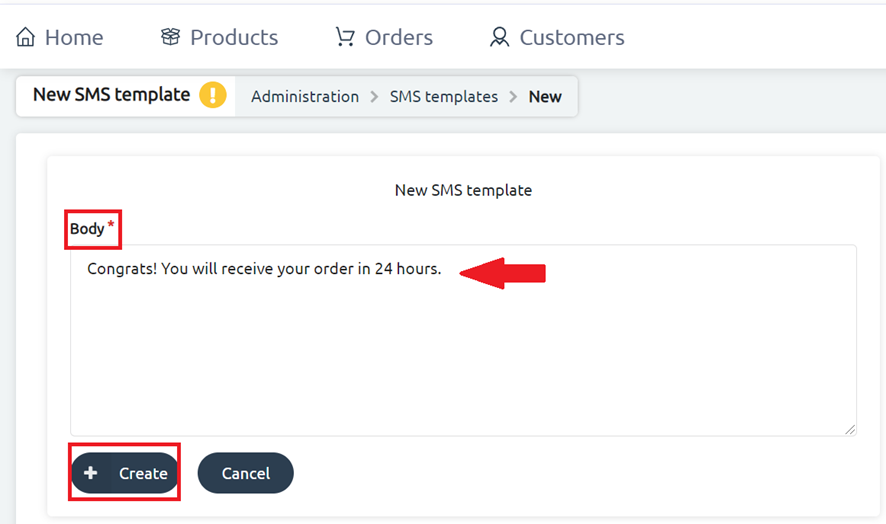 Note: For each SMS template you create, the system will automatically send its message to the user according to his action.
For example, if the user orders an item, he will receive an order confirmation message on his phone number.
Too many steps, but your customers deserve the best!