zVendo enriches your store with another payment method. AAIB is one of most used payment gateways. Therefore, this provides the best customer experience. 
How do you get your API information? 
NOTE: 
In order to create an account with AAIB, you need to contact AAIB first on 19555. 
Once you contact AAIB, they will provide a username and a password for you on a dashboard from which you can get API information. 
Visit

URL

to login to your AAIB account. 
1- Once you login you will see the below page…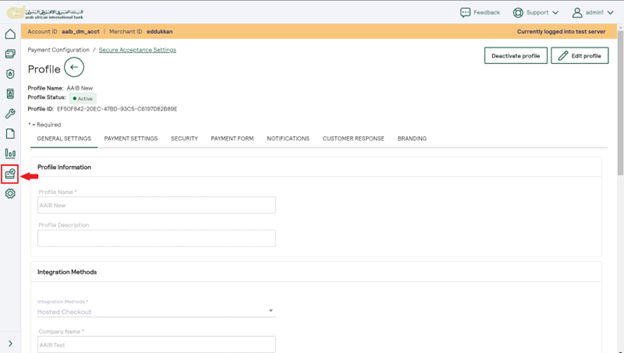 2- Click on payment Configuration as shown in the above picture.
3- Press Secure Acceptance Settings
4- Once you choose secure acceptance settings, you will see the picture below…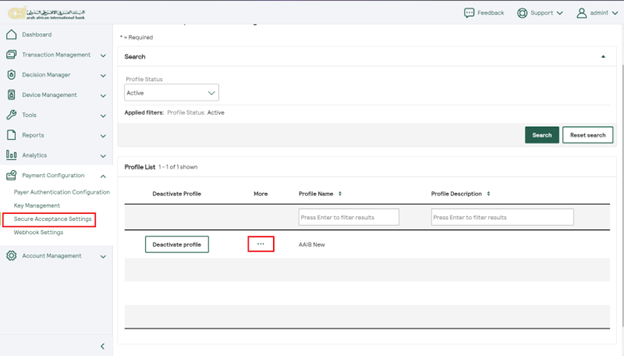 5- As highlighted in the picture above, click on the three dots 
6- you will see the below drop-down menu, once you click on those three dots 
7- From that drop-down menu, select View Profile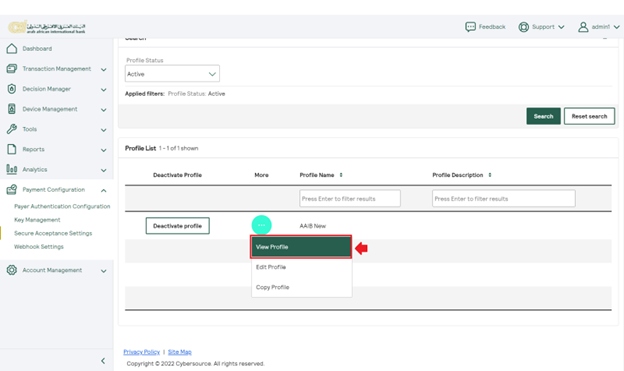 8- Through this page, you will be able to get your Profile ID 
9- Press Security as highlighted in the picture below…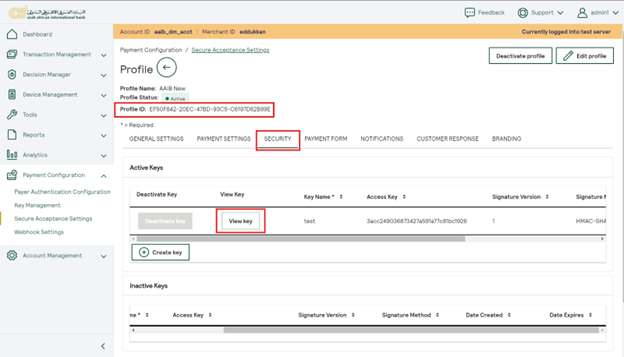 10- Pess View Key 
11- Once you press view key, you will see the window below…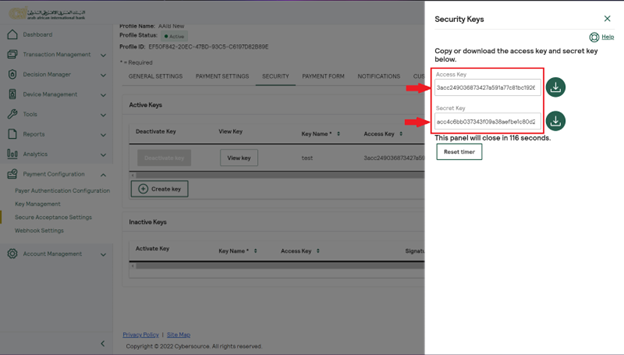 NOTE: Make sure that your account is active, and copy: 
1- Profile ID 
2- Secret Key 
3- Access Key
Now let's link your AAIB account to your Store
1- Login to your Dashboard 
2- Click Store Configuration
3- Press Payment
4- Select Payment Method
5- From the right side of the page, Click Create
6- Choose AAIB form the drop-down menu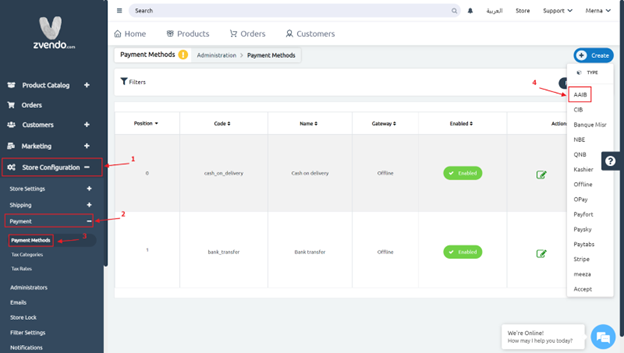 7- You will see the below page once you choose AAIB…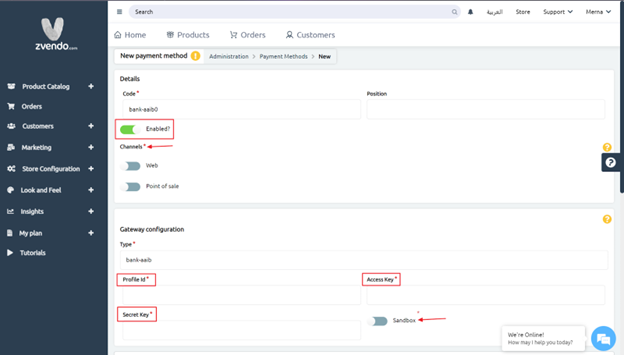 8- Through this page, Click Enabled to activate this payment method. 
9- Choose the preferred channels for this payment method 
10- Paste your profile ID, Secret key and access key
NOTE: Activating Sandbox will allow you to test AAIB payment method without needing an actual credit/ debit card. This mode is crucial for you to go through the whole process to assure the effectiveness of this payment method before going live.
NOTE: Before activating sandbox , make sure you are on test mode on your AAIB dashboard as well because APIs differ according to each mode. 
12- Scroll down and in both English and Arabic, fill in the Payment method name (AAIB), description, and instructions
NOTE: instructions section will be displayed for your end-users.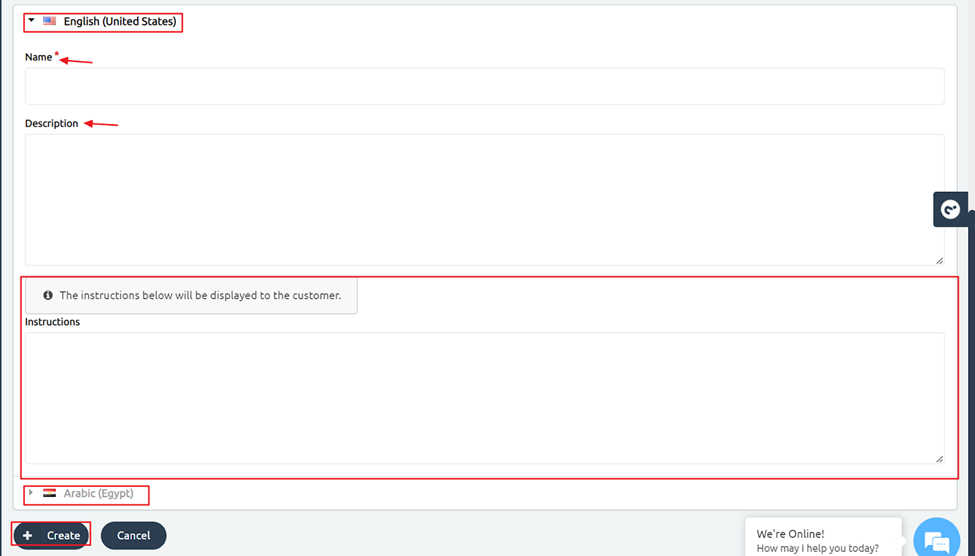 13- Press Create to save the above steps. 
Congrats, your account is now connected to AAIB payment method.