1-From your Admin page, click on the icon with the 3 lines (hamburger button ☰) next to View your store,  Store configurations>Notifications click on Customize
2-From the drop-down menu, choose the email you want to create, it can be any state that you want to set an alarm for, either an alarm for you or your customers.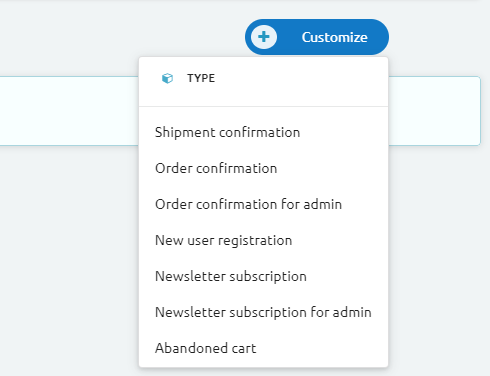 3-Type the email subject, and you will have an already-made email that you can preview and then edit if you want to add more values to the email, you can do that from the email body.
4-You can also send a test email to yourself to see how the email looks like.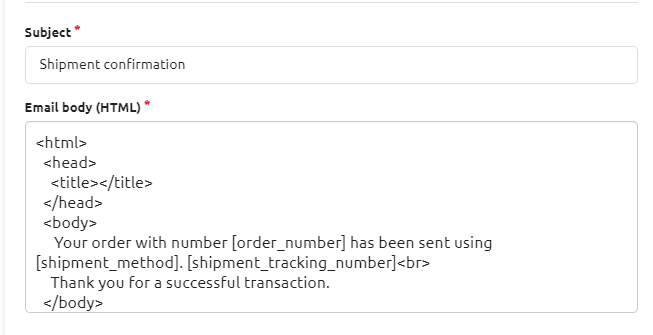 5-Using the shortcodes you can add the values you want to the email, for example, you can add this sentence to the email:
Your order with the number [order_number] has been sent using [shipment_method],
-The values [order_number], and [shipment_method] will appear like the following to the person reading the email:
Your order with number ATO000000083 has been sent using Aramex.
-You can check how it looks like from the preview button.
6-Using the same process, add all the shortcodes you want to sentences in the email body.
7-Click on Create