Get more data analytics about your customers when adding a Facebook pixel to your e-commerce store!
Steps on Facebook Manager #
*Please Note:
Make sure you log in to your Facebook account and you can get back to this article to follow the steps as listed by Facebook or follow the below steps.
Go to Facebook Events Manager.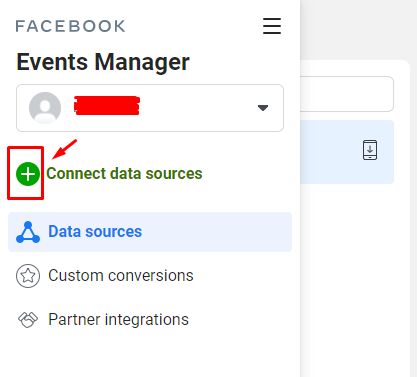 2. Click on "Connect Data Sources" and select "Web".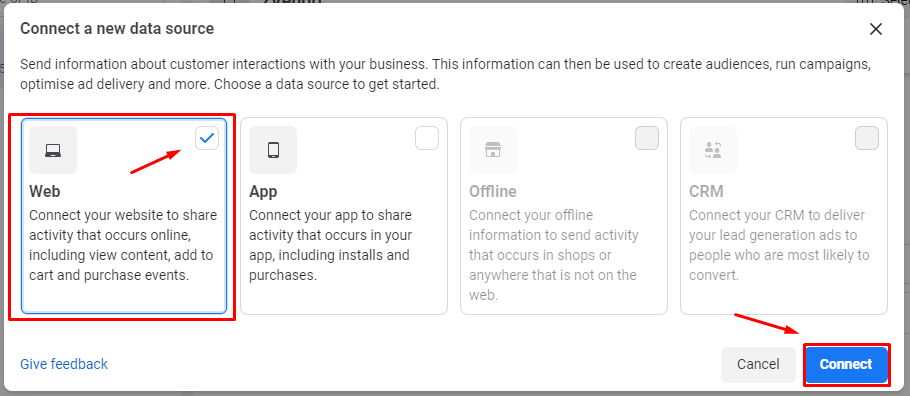 3. Select Facebook Pixel and click "Connect".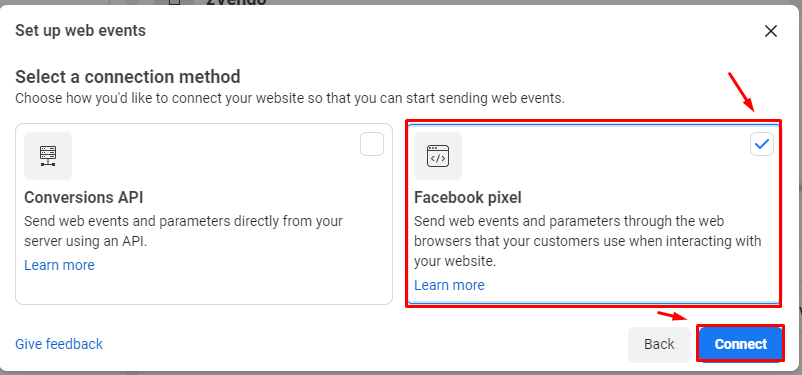 4. Add your Pixel Name and then Enter your website URL to check for easy setup options.
6. Click "Continue". As shown in the below picture.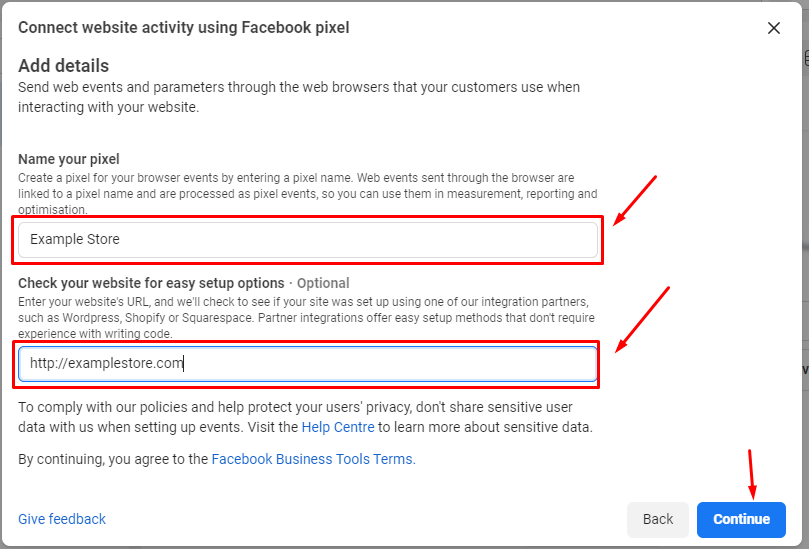 Steps on Your Store Dashboard #
From the navigation dashboard, click on "Store Configurations"
Then, click on "Store Settings" and "Store Identity".
From Store Identity, you can add your Facebook Pixel ID by copying it and pasting it in the field shown in the picture below.

4. Scroll down till the end of the page, and click "Save Changes".

Now you're all set!
You now connected your online store with your Facebook marketplace.