What is Google Analytics? 
Google Analytics works by embedding a JavaScript code on your website's pages. The tracking operation collects data about the page request using various methods and delivers it to the Analytics server via a list of parameters linked to a single-pixel image request.
Why is Google Analytics beneficial for your Business? 
Google Analytics contains tools that can assist users in identifying trends and patterns in how visitors interact with their websites. Data collection, analysis, monitoring, visualization, reporting, and integration with other applications are all possible thanks to the features.
How Do You Link your Google Analytics Account to zVendo Store? 
Open your Google Analytics
Press on the Admin tab
In the left-hand column, Choose Tracking Info
Go to Tracking Code
You can see your Tracking code as shown in the screenshot below
Note: Universal users code will start with "UA"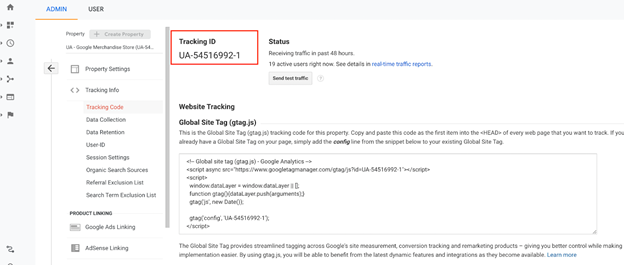 Copy your ID and log in to your zVendo Dashboard
Go to Store Configuration 
Expand Store Settings 
Press Store Identity

Scroll down until you see the Analytics column
Paste your Google Analytics ID 

Scroll Down and press Save Changes

Viola!
Disclaimer: Some of the  above screenshots are provided by Google Help Center.