1-From your Admin page, click on the icon with the 3 lines (hamburger button ☰) next to View your store,  Customers>Customers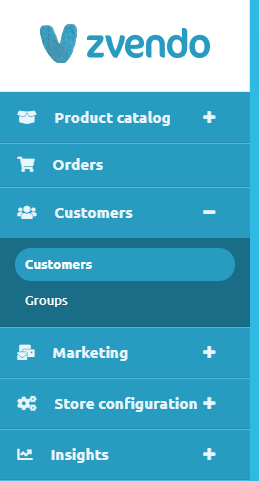 You will see all your customers, their registration date to your online store, their status, their previous orders and all the actions they've taken in your online store.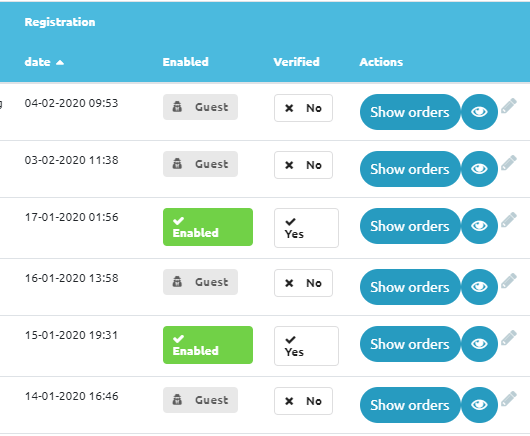 Go to a specific customer, from the Actions tab click on Show orders,  you will be able to see all previous orders the customers had made.
From the enabled tab, you can enable customers and turn guests into enabled customers.
From the verified tab, you can turn guests into verified customers.
From the eye icon, you will be able to see customers' states.

Also from the actions tab, next to the eye icon, click on the edit icon, you will be directed to a page where you will be able to see all customer's information and you can also edit it.