You can now receive a broad overview of your orders information and export a comma-separated values (CSV) spreadsheet of your orders from the Orders page of your zVendo Dashboard.
How Do Export Orders on your zVendo Store? 
Login to your Dashboard
Click Orders

On the orders page, you can either; select particular orders by ticking them as shown in the below screenshot, or you can press Export orders to view other exporting options.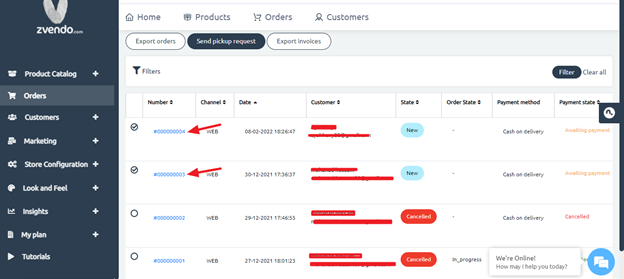 By clicking Export orders, you will see the below screen

On this page, you can Export:
All orders
Current page
Selected orders only
Current Search
By Unticking Export All Fields, you will have a list of multiple selections from which you can choose.
Once you select your relevant exporting option and fields, scroll down and press Save
By pressing Save, an excel sheet download starts.
Click open file to view orders data
This file will be saved automatically on your computer's downloads file
This is how your excel looks… 


Voila! You have an excel sheet with all your orders.