zVendo enables you to export orders invoices through your store dashboard, either from search results, current page order list, or selected orders.
1- Login to your Dashboard
2- Go to Orders
3- Click on Export invoices
4- Once you click on Export invoices, you will see a pop-up with multiple selections…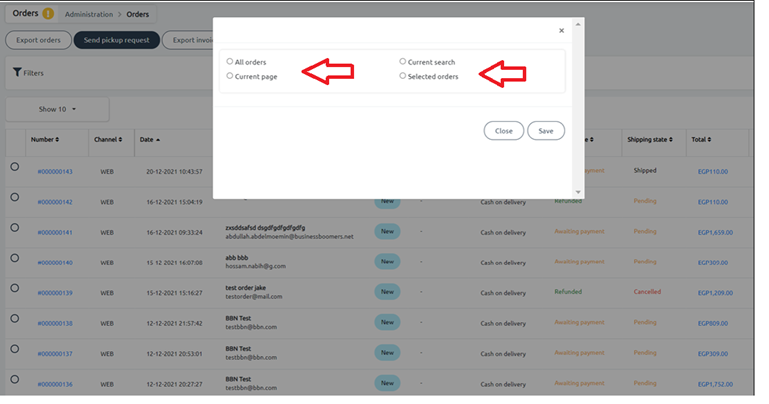 All Orders: This option allows you to download all invoices
Current page: from the bottom of the orders page, select page number and it will download all invoices for this page
Current search: on the left side of the page, press filters to download files according to your filter adjustments.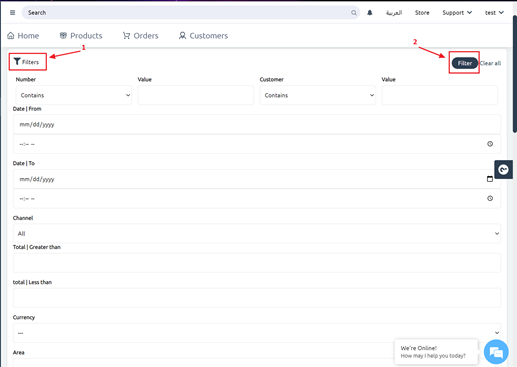 Selected orders: The system will only download invoices for the selected orders
5- Choose your desired exporting option
6- by pressing Save, a zip file will automatically download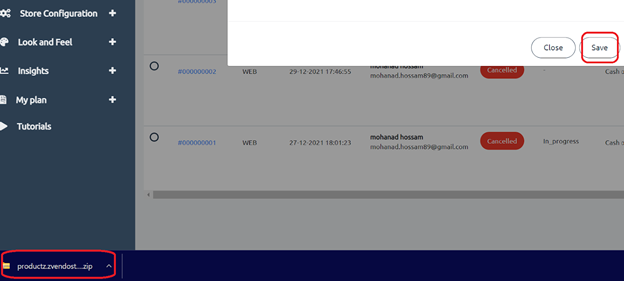 7- you can either click on the zip file from the left bottom corner or go to the downloads file on your device

Your Invoice includes: 
Order Subtotal
Shipping Fees
Taxes
Promotions
Cash on Delivery Fees
Total Amount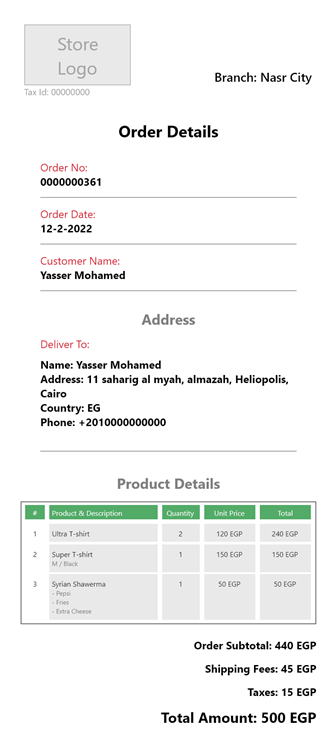 Voila!