zVendo introduces crucial terms that store owners might need through their growth journey.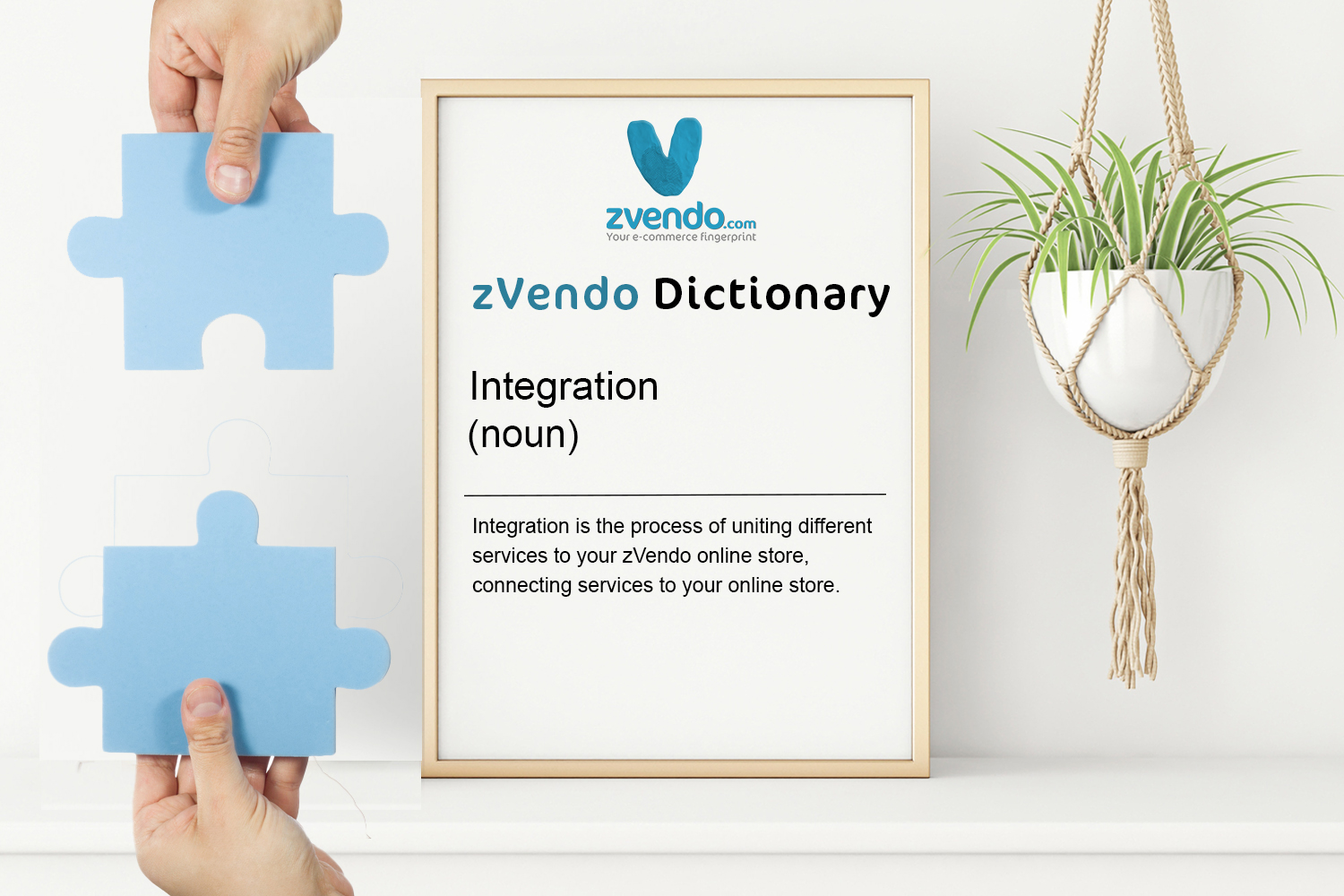 What's an Integration?

#
Integration is the process of uniting different services to your zVendo online store. Connecting services to your online store empowers your business to maintain your selling process up and running more efficiently. Examples of integrations that zVendo offers; payment, shipping, ERP, MailChimp, and more.
What's

Payment 

Integration?

#
​
Payment integration means that you choose the payment method including banks or payment gateways. ​
​
You can link your store with your preferred bank as zVendo offers you payment integrations with CIB, QNB, AAIB, Banque Misr, National Bank of Egypt, or choose any payment gateway from zVendo partners Amazon Payment Services, PayTabs, ValU, Kashier, Meeza. You can also integrate more than one payment gateway into your account.​
​
In other words, Payment integration is a connection between your online store on zVendo and your payment service. ​
​
To activate the payment integration, you first need to choose from Cash On Delivery (COD), or online payment, then you can configure your payment method on your zVendo store.​

What are

Payment 

Gateways

?
​
#
A typical definition of a payment gateway is that it is a technology that enables online monetary transfers from cardholders to merchants. It securely validates customers' card data to ensure adjusted transactions. It acts as an intermediate entity between the merchants' online websites, the customers, and the acquiring banks. 
​