If your product has several variants, as different sizes, colors, then you need to create a configurable product.
When you choose to create a configurable product ,you will have to add options for the product variants, for classification purposes, as choosing if they vary in type ,color, or size.
To create a configurable product, you will have to create an option first then a product, to do that, please follow these steps:
1-Click on the icon with the 3 lines (hamburger button ☰) next to View your store, choose catalog, then click on options.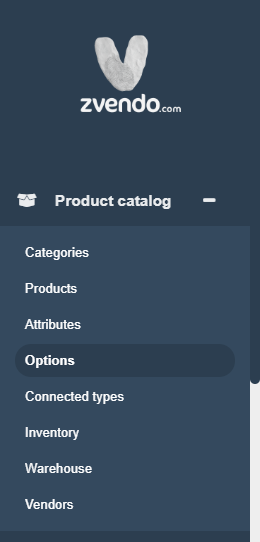 2-Click on create.

3-Add variant options, by entering the code, which can be its name, but without any spaces, (which is a unique product identifier, as product name or slug, for search results purposes, which customers can search your product by), as T-shirt size, and select the position of this variant.
For example, if you want to sell a T-shirt that has several sizes, you will name the option as size.
4-Enter option name in English and Arabic.
5-Add values to this option, if your option name is size, then you will want to add values, named Large, medium, and small for example, you can add multiple values.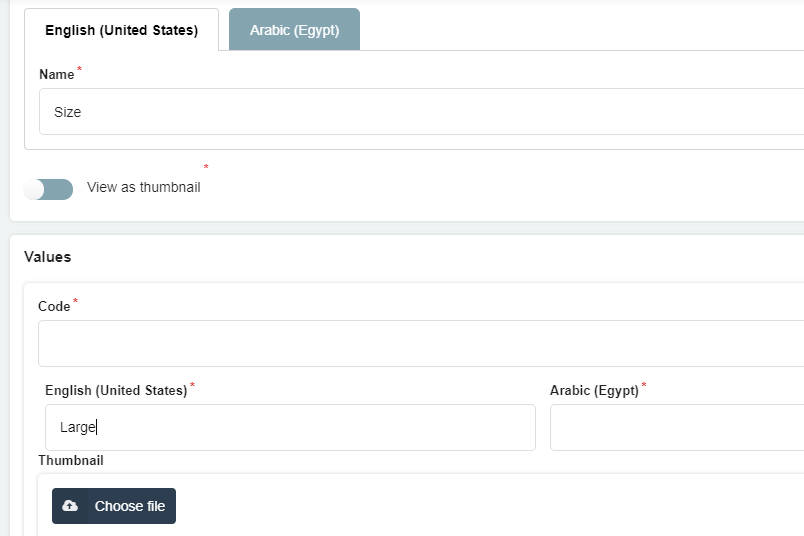 6-Click on Create.
You can also create the option when you are creating the product with multiple variants.
From the product page:
1-From the product settings tab, choose configurable product.

2-From the general tab, choose the channel you want to sell this product on.
3-From the options tab, click on create and add the product option as size or color, then add values as medium and large.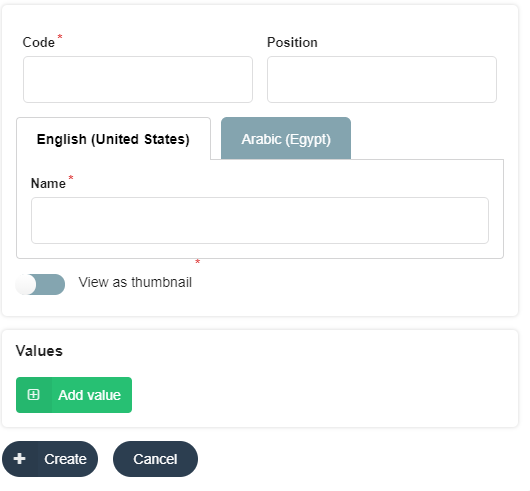 4-Click on Create.