-You can add your product category from the products page when you create a product or from the categories page, To add products' categories, please follow these steps:
Click on the icon with the 3 lines (hamburger button ☰) next to View your store, choose catalog, and click on categories, then click on create.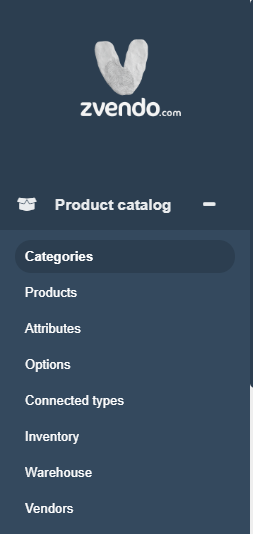 2. Create a new category, enter your category code, which can be its name, but without any spaces, (which is a unique product identifier, as product name or slug, for search results purposes, which customers can search your product by), enable category to be visible on your store, enter category name, and the slug (which is the part of the store URL that includes your category name) will be added automatically.
3-Add category description.
4-Add pictures, by clicking on add on the media tab.
5-Repeat these steps on the Arabic fields.
6-Click on Create.
7-To make a category under another category (Parent and child category):
First, create the parent category, for example T-shirts, then create the child category, for example, Women.
From the categories page, go to the category you want to add a parent category to, then click on the edit icon.
From the right side, add the parent category.
Then save changes.